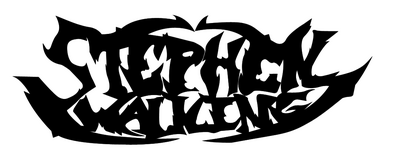 Stephen Walking is Monstercat's leading producer. He's released more tracks through Monstercat than any other artist. His main genre is 118 bpm Dadrock but he calls it "Spacefunk".
About
Stephen Walking is the alias of Mike Toope, and is one of the first monstercat artists that appeared on Monstercat 001 - Launch Week alongside Halo Nova (currently known as Varien), Ephixa, Arion, Going Quantum, Neilio, and Feint. According to Toope's vlogs, he knows Going Quantum, Ephixa, Soulero and Tristam in real life and works on his songs without any professional equipment. He has also shown his house a couple of times in his vlogs. He has contributed to many common genres on Monstercat, including dubstep, drumstep, electro house, trap, and moombahton. He is also well known to experiment with sounds and styles not necessarily pertaining to one single genre.
Toope is also freinds with Chung, a graphics designer that was contracted out for monstercat, who is also the one responsible for the design of the visualizer on YouTube.
Here is a video of him at the Beta Nightclub: https://www.youtube.com/watch?v=QRzLOngjXHg
Here is an early interview of Stephen Walking talking: http://www.mediafire.com/listen/3k8nusp0w9q54e6/The+Toc+Show+feat.+Stephen+Walking.mp3
Here is Walking getting real into it: http://24.media.tumblr.com/7c8f2cd66c32c8e6fc006aec7714f803/tumblr_mq07eo2bDX1rlx8yvo1_400.gif
Monstercat R
Astronaut - Rain (Stephen Walking Remix)
Excellent Choice
Shark City
Top Of The World 2
Dads in Space (021)
The Difference Between Us And The Aliens (022)
Trivia
Stephen Walking has released more tracks through Monstercat than any other artist, with 20 releases and counting.
Stephen Walking has also appeared on every main Monstercat compilation album compiled by the label Except for 019. He has also appeared on year-end compilations such as The Best of 2011, The Best of 2012, The Best of 2013, and The Best of 2014.
His track, Live It Up, was released on the fourth of July.