Sovereign is a Dubstep song, and also the third song released by Swedish producer Bossfight, on the label.
The song was previewed on Call of the Wild #203, but was officially released to the public the following week on June 25th, 2018, and as the thrity-eighth track of Monstercat Uncaged Vol. 5.
Trivia
This song was actually played as the first song on Monstercat Uncaged, Vol. 5 "Album Mix".
YouTube Upload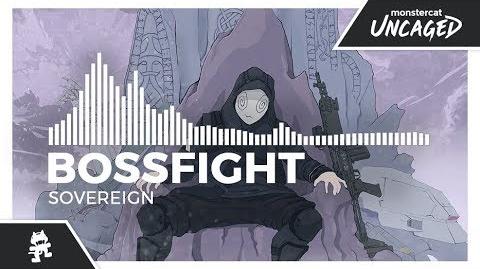 [ v • t • e ]
Bossfight
(Discography)
Songs
December 13, 2017
Subside
April 16, 2018
Work
June 25, 2018
Sovereign
July 19, 2018
Comeback
August 27, 2018
Charge
December 24, 2018
Carol of the Cartels
January 28, 2019
U Got Me
February 11, 2019
Badmash
February 25, 2019
Heat • Intro • Next Wave • No Sleep • Outro
May 27, 2019
Overdose
August 15, 2019
Beat Down
October 31, 2019
Evil Inside
August 3, 2020
Voices
January 18, 2021
Mercy
January 18, 2021
Endgame
[ v • t • e ]
Alphabetical List of Dubstep Songs
(Genre)
Tips
Tips
The word "The" doesn't mean it occurs mostly in the "T' section; rather, it is excluded so that the next word after the word "The" (e.g.: "The Alchemist's Nightmare") will occur in that specific letter (e.g: "A'). • We target any song that has full similarities with that specific genre. If you think it is wrong, you're wrong.
Community content is available under
CC-BY-SA
unless otherwise noted.