Sad Robot is an extended play by Crankdat, released on August 5, 2021 under the Uncaged brand with an upload of What It Feels Like.It is featured on Monstercat Uncaged Vol. 11.
Trivia
[
]
After the EP was released, Crankdat filmed a 1-minute skit explaining why the robot on the cover ended up being repaired.

The skit also directly mentions the EP singles Better Without You, The Feeling, and the EP itself. The first two also had similar comedy skits. You can see them all below.
Skits
[
]
Attention: there is profanity. Not recommended for viewing in the presence of parents.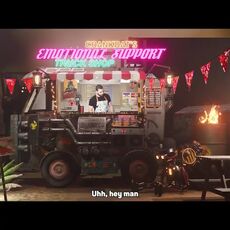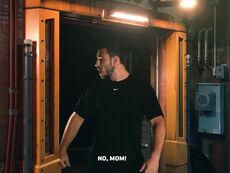 Tracklist
[
]
[ v •

t

• e ]
Crankdat
(Discography)
Songs
August 9, 2018
Kneel Before Me
September 26, 2018
Wobble
November 11, 2019
Falling
January 9, 2020
Who I Am
February 13, 2020
Redo
August 13, 2020
Tell Me
October 15, 2020
Dark Room
May 6, 2021
Better Without You
June 24, 2021
The Feeling
August 5, 2021
Higher • What It Feels Like • Wish You Were Here
June 23, 2022
Ding Dong
Extended Plays
August 5, 2021
Sad Robot EP
[ v •

t

• e ]
Extended Plays
Instructions
To find an EP, navigate to the tab that the artist's name begins with. For example, Laszlo's Closer EP would be located under the L tab and then listed beside "Laszlo".
Q

Quarrel

Sensual Season EP

•

Walking On The Moon EP
U

Unfabled

Solitude / Time Is Out EP

Universal Solution

Lanza EP

•

Pressure Point / Luquan EP

•

Sunburst / Bamboo Alley EP

•

Tundra EP

Urban Breathe

Catching Stars EP