Fences is a track by Vicetone, featuring Matt Wertz. It was released on January 18, 2019 and is featured on Monstercat Instinct Vol. 3 and Vicetone's Elements EP.
Trivia
[
]
The art was first teased in Vicetone's End of 2018 Mix (pictured below), having no catalog number. It was also heard on the mix alongside Home and Feels Like.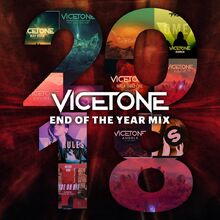 The music video was uploaded to Vicetone's YouTube channel.
This is one of the tracks that is featured as the Fifty Most Played soundtracks on Netease Music during Monstercat's 100-thousand-fans celebration.
[ v •

t

• e ]
Vicetone
(Discography)
Songs
December 10, 2012
Vicetone
March 1, 2013
Heartbeat
December 8, 2014
What I've Waited For
June 24, 2016
Nevada
June 21, 2017
I Hear You
July 5, 2017
Apex
March 9, 2018
Way Back
August 3, 2018
Walk Thru Fire
November 2, 2018
Something Strange
January 18, 2019
Fences
February 22, 2019
Feels Like • Home
May 17, 2019
Waiting
August 23, 2019
Ran Out of Reasons
March 27, 2020
I Feel Human
June 19, 2020
Animal
October 30, 2020
Shadow
January 22, 2021
No Rest
April 2, 2021
Elevate • Ghost Of My Past • Nostalgia • Nothing But Love For You • Outta My Mind • Somebody Like You
June 17, 2022
Barcelona Nights
Remixes
June 22, 2013
Beast